Rick Morton
The number of children with ­autism has jumped almost 10 per cent in the past year alone, adding to a surge of diagnoses which have left families and government scrambling for answers.
Unpublished data from the ­Department of Social Services shows there are almost 80,000 children aged 15 and under with a primary disability of autism who qualify their parents for the Carer Allowance (child), with slightly more than 6000 diagnosed in the year to June.
But there appears to have been a marginal slowdown in the rate of increase, with diagnoses growing at an average 18.3 per cent a year between 2004 and 2011 but 10.9 per cent since 2011.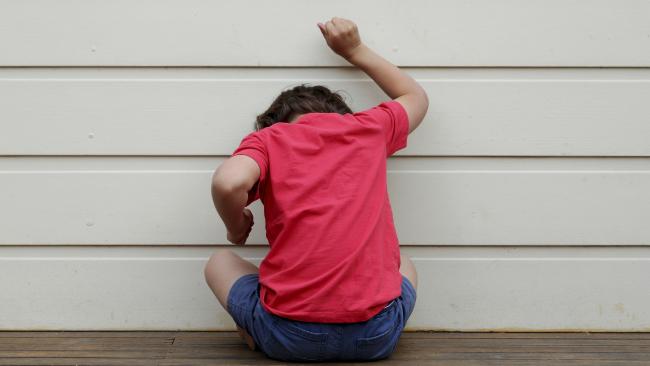 Children aged five to 14 were the single largest group turned away from the NDIS in the most recent quarter.
Autism Aspergers Advocacy Australia convener Bob Buckley said despite the increases "governments seem reluctant to recognise or address the challenges that Autism Spectrum Disorder present".
Official autism data is updated every three years by the Australian Bureau of Statistics but the figures for last year have not been released.
The number of people diagnosed with autism in Australia ­almost doubled between 2003 and 2006, and has doubled every three years since, to 115,000 in 2012. The figures show about 2.5 per cent of children aged 10 to 14 are autistic.
Mr Buckley said the gatekeepers of the $22 billion National Disability Insurance Scheme were "surprised completely that autism emerged as the biggest distinct disability among participants".
"The agency's planning does not allow for growing numbers of autistic participants," he said.
"The NDIS Early Childhood Early Intervention approach makes parents ... responsible for delivering clinical early intervention."
The Australian revealed earlier this month that the NDIS will miss its end-year planning estimates by almost 9000 people, partly due to missing or incomplete data supplied by states and territories but partly because it had to throw more resources into early childhood intervention.
The scheme's gateway acts as a triage service for those aged up to six to "ensure only children meeting the eligibility criteria for the NDIS enter as a participant".
On November 8, 608 children had made it into the scheme with approved plans, while 5506 were "in the gateway" without ­approved plans, according to an internal document obtained by The Australian.
Children aged five to 14 were the single largest group turned away from the scheme in the most recent quarter — June to September — with 948 being denied access, while 10,577 were approved.
"There are some current pressures which require management responses, including higher than expected numbers of children ­entering the scheme, increasing package costs and a mismatch ­between benchmark package costs and actual package costs," the most recent NDIS report says.
One of the responses singled out as dealing with this influx is the early intervention program, which steers children away from the scheme and into the community or back to trained parents for support.
Mr Buckley said this was a mistake.
"Research and expert opinions show parent-delivered early intervention is not evidence-based for autistic children," he said. "The lifetime costs of services and supports is substantially increased for the growing number of autistic children that the agency denies ­effective early intervention.''
from http://www.theaustralian.com.au/national-affairs/health/surging-autism-a...