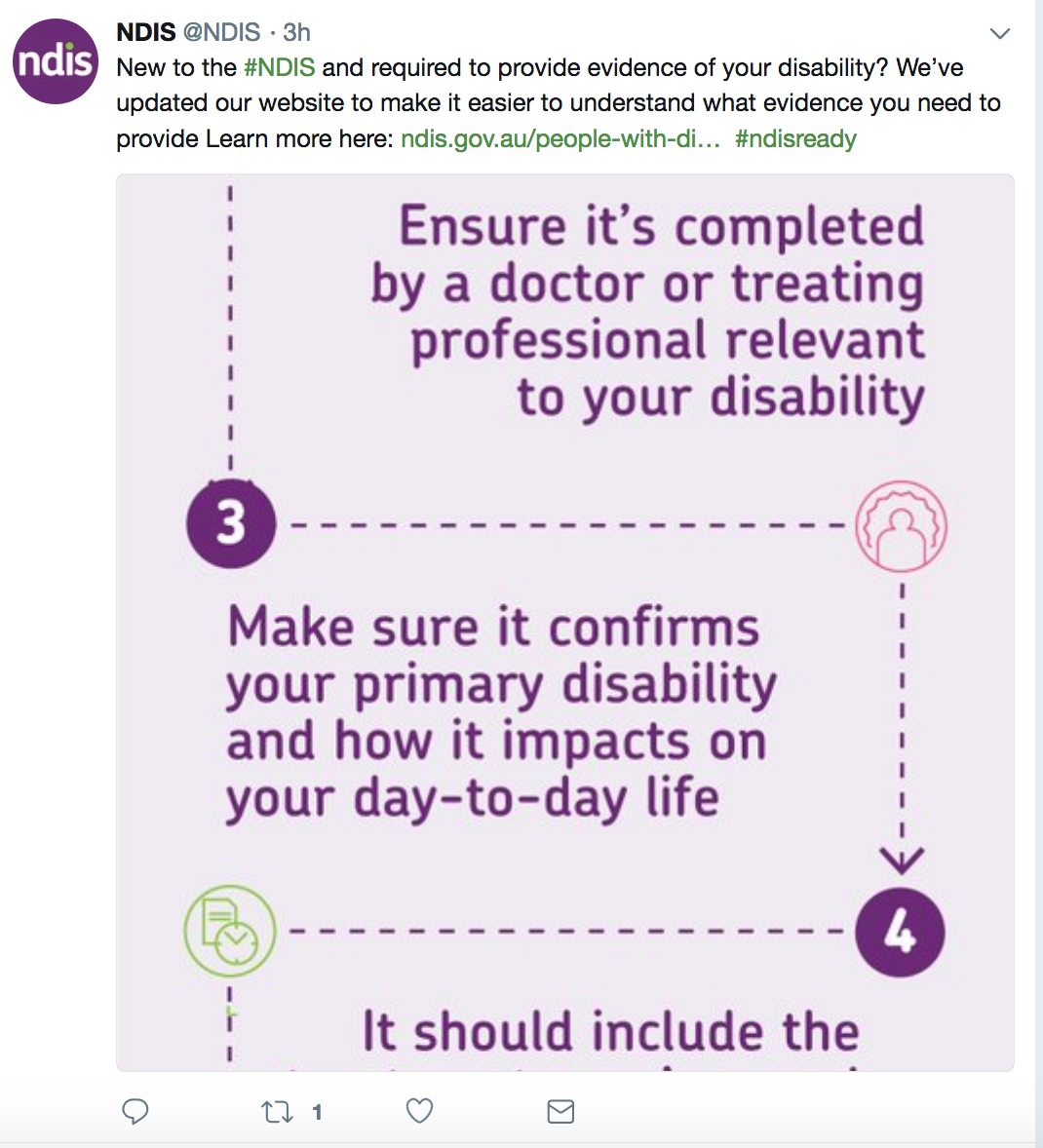 On the 23/5/2018, the Minister for Social Security wrote to autism organisations to "assure" them that there would be "extensive consultation with stakeholders and the community" before making any changes to NDIS eligibility (see http://a4.org.au/node/1761).
Three days later, on the 26/5/2018, the NDIS tweeted that it "updated our website" and provided a link to https://ndis.gov.au/people-with-disability/access-requirements/completing-your-access-request-form/evidence-of-disability. The web page has new eligibility requirements. Autism stakeholders were not consulted about the changes to the NDIS eligibility process that appeared on that webpage.
The new NDIS information describes a new eligibility requirement:
The treating health professional who provides the evidence of your disability should:

...
have treated you for a significant period of time (e.g. at least six months).
Note that the NDIS is in the processing of abolishing Autism Advisors (previously provided via the Helping Children with Autism package) so families now can't get comprehensive and impartial advice on what treatment is appropriate for a child diagnosed with autism spectrum disorder.
Now the NDIS requires families to pay themselves for six months of treatment (the NDIS absorbed all other funding) in order to become eligible for the NDIS. This is an incredibly onerous and inequitable requirement. Many families simply cannot afford to pay for the intensive individualised ASD-specific early intervention that a young autistic child needs to now become eligible for appropriate NDIS funding.
This change was made without consulting autism stakeholders.